Pictures That'll Accurately Sum Up Your First Year Of University
---
Eagerly signing up for an insane amount of clubs during freshers Week, only to then never attend any of their meetings.

---
Taking quite possibly the worst photo of your life for your student ID card.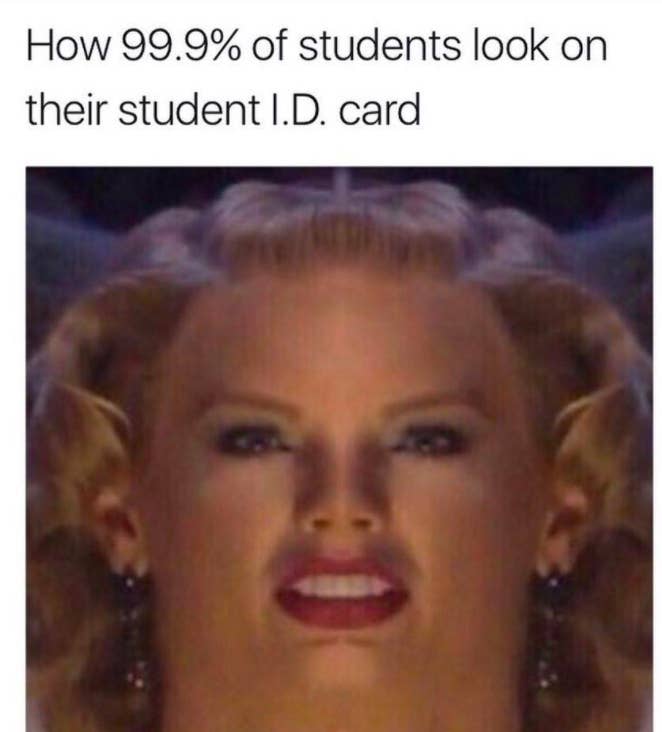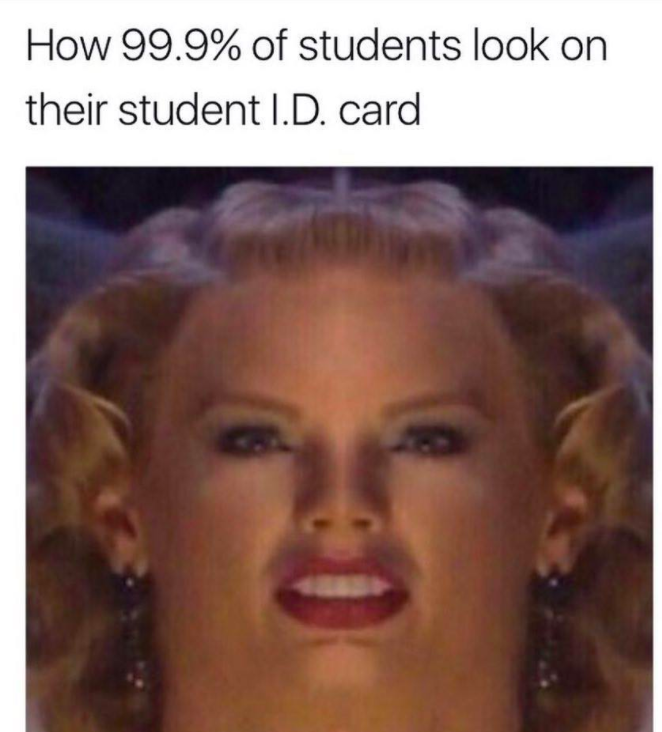 ---
Promising to get better grades every year, only to accept that you're most likely going to fail halfway through.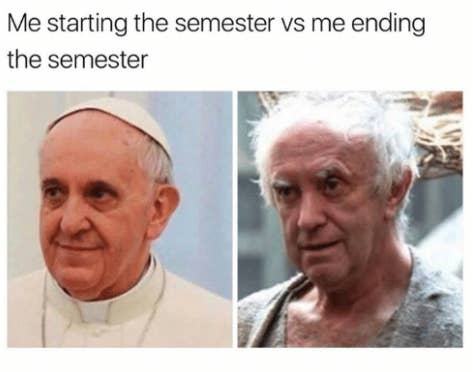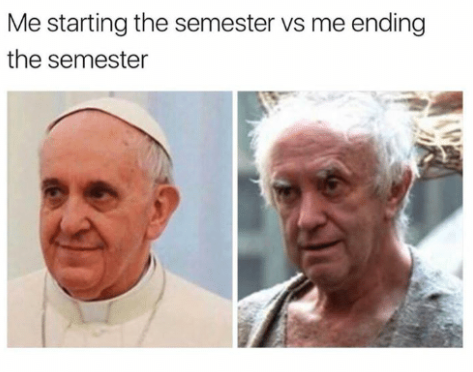 ---
Calculating the minimum number of marks needed to pass a subject.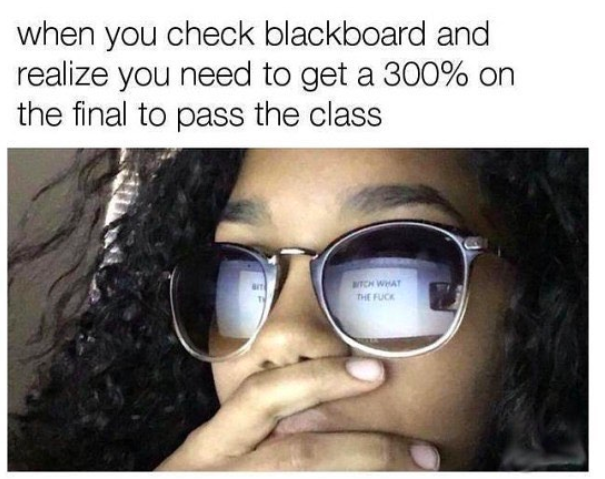 ---
Constantly debating whether attending university is actually worth it.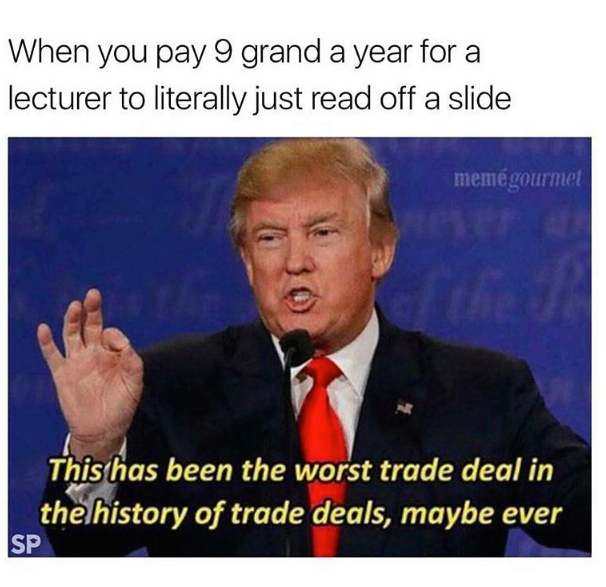 ---
Working on an entire group project yourself because no one else is bothered to get their shit together.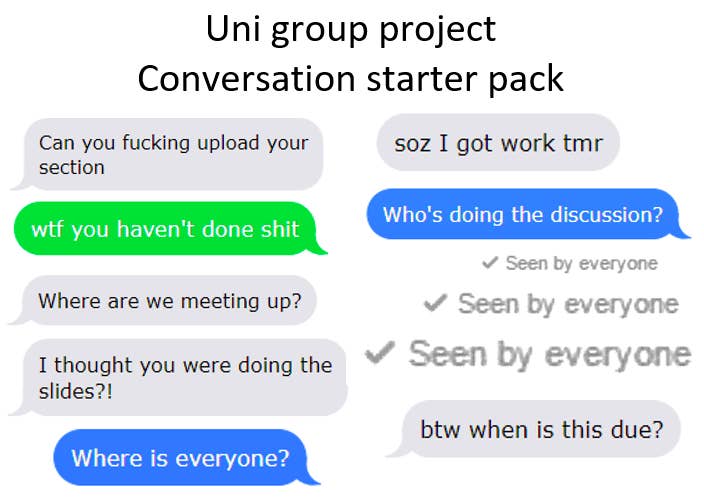 ---
Dragging yourself out of the warmth and safety of your bed to attend an 8am lecture.
---
Congratulating yourself when you do any sort of work.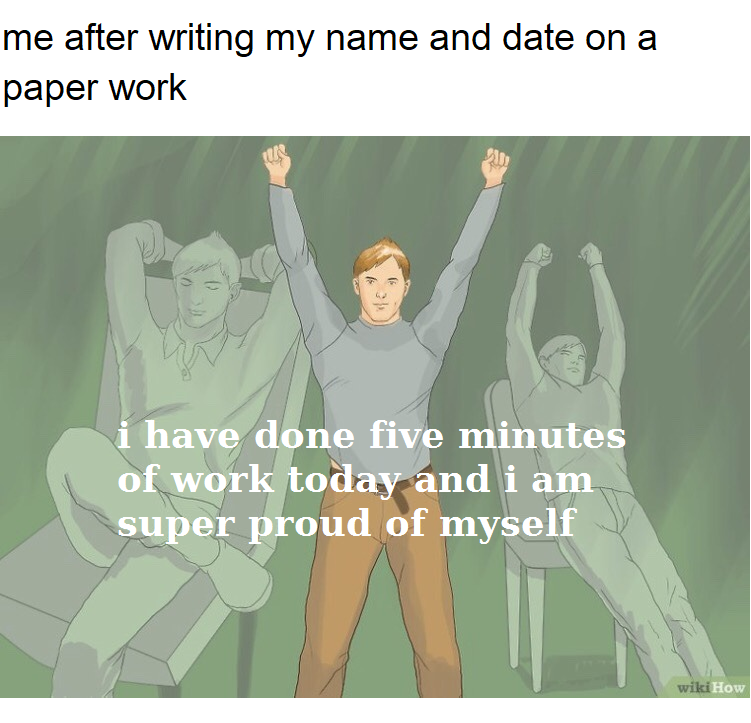 ---
Living off a diet that basically consists of instant noodles, pasta, coffee, and cheap alcohol.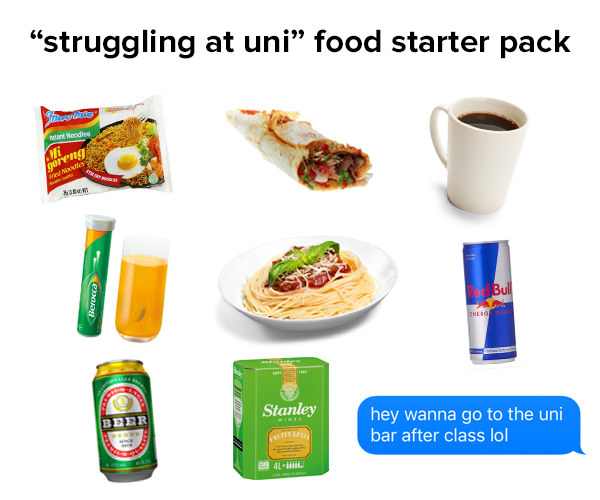 ---
Attempting to learn an entire semester's worth of content right before an exam.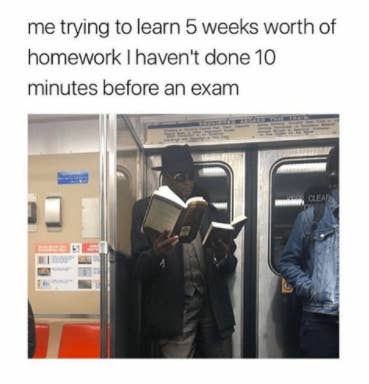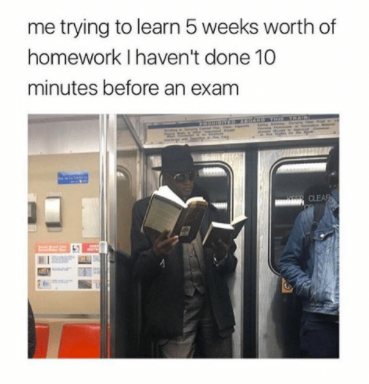 Going out with your friends even though you have an assignment due at 9am the next day.

---
Spending all your life savings on textbooks that you only use once.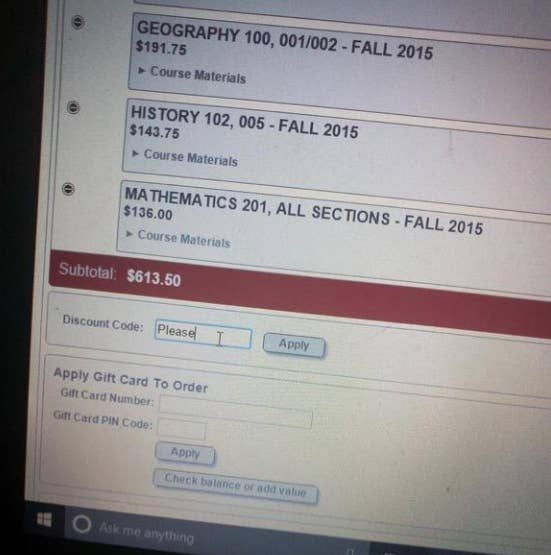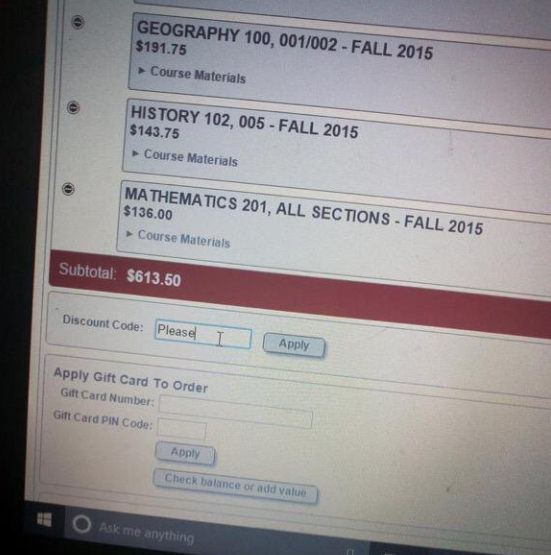 ---
Avoiding certain areas during student elections you won't get swarmed with flyers.
---
Pretending that everything's fine when someone asks how you're doing.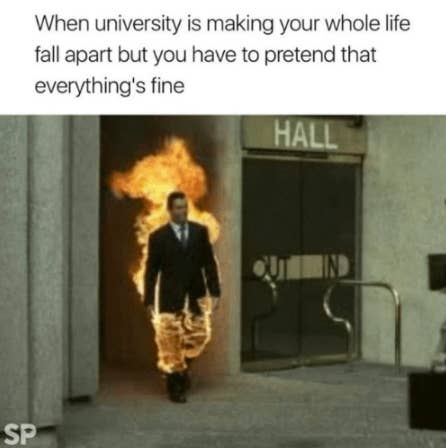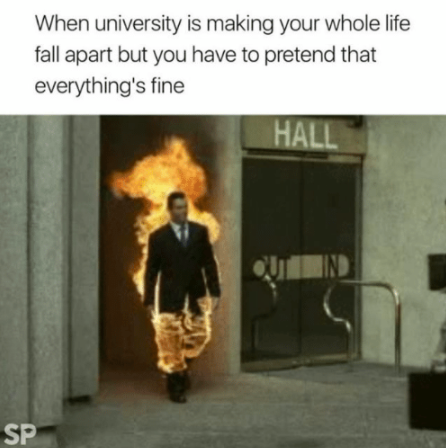 ---
Putting effort into an assignment and receiving a barely passable grade.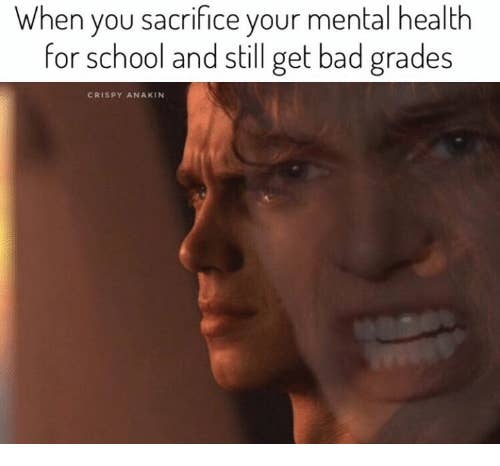 ---
Doing anything and everything besides studying for your exams.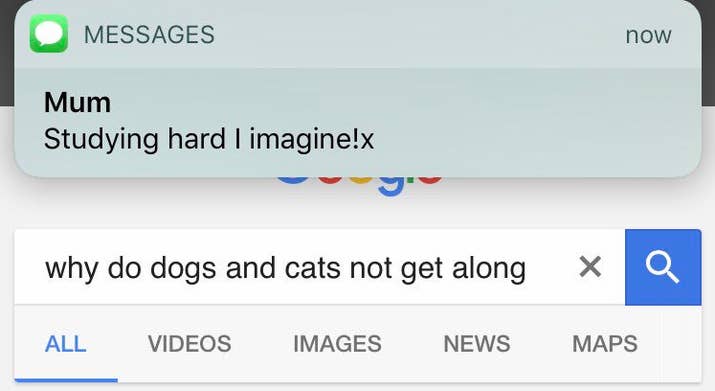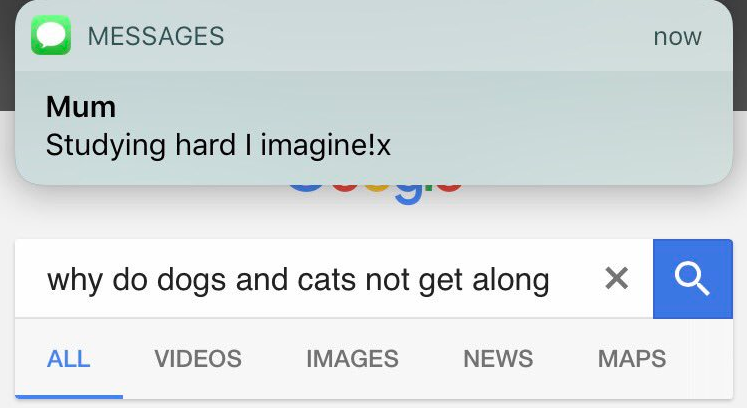 ---
Having your camera roll transform into a mini note-taker.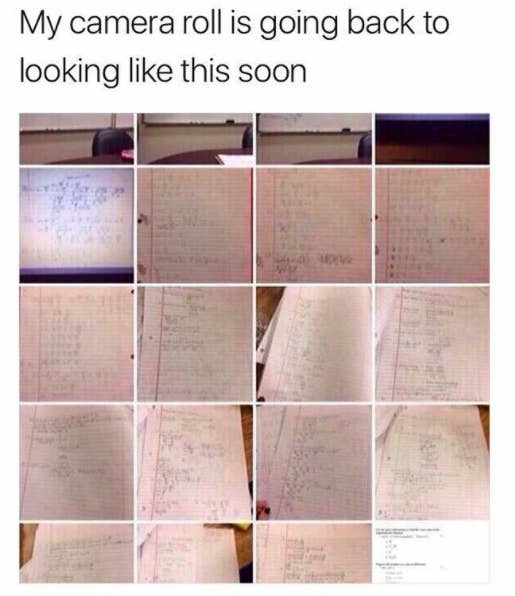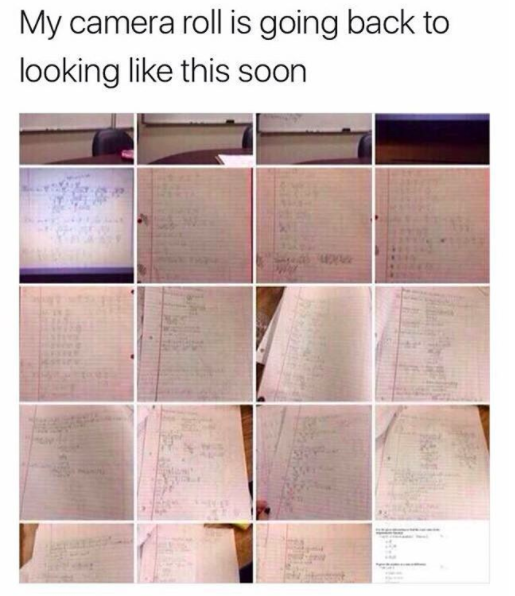 ---
Taking a nap because you need a break from all your stressful responsibilities.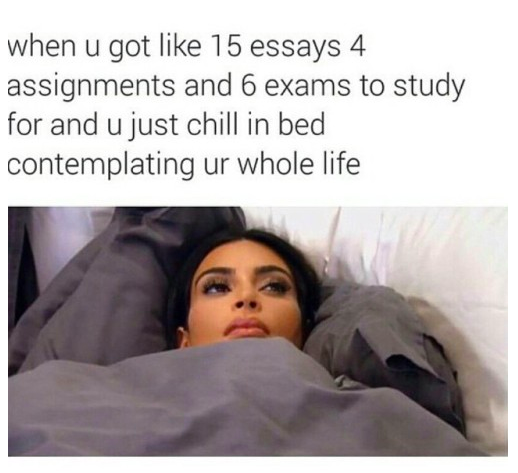 ---
Rocking up to lectures feeling like absolute death because of your hangover.
---
And learning how to budget your meagre student bank account… the hard way.